With the increasing popularity of car customization, more and more car manufacturers are actively using 3D printing technology to develop their new products.
Recently, a well-known automobile manufacturer introduced MINGDA latest high-temperature 3D printer for the rapid development of prototype products. Mainly used for model printing of body decoration, steering wheel, wheel hub, rearview mirror, etc. The picture below is the PET-CF hubcap model printed by the customer with MINGDA high-temperature 3D printer MD-600 Pro.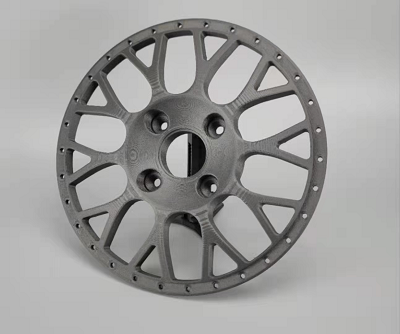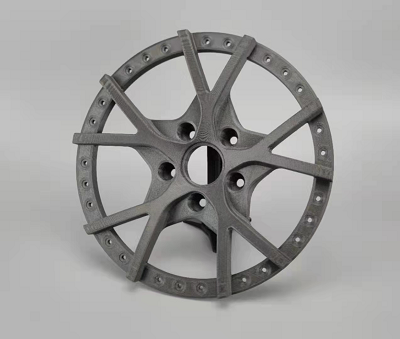 Because of its high strength, low creep, and low hygroscopicity, PET-CF filament is a relatively common 3D printing material in the auto parts industry.
However, since the extruder temperature is required to reach 320 degrees when printing PET-CF filaments, the common FDM 3D printer cannot meet it, so MINGDA has upgraded the 600x600x600mm MD-600 Pro industrial-grade 3D printer, equipped with a new type of all-metal direct extrusion. It is suitable for printing a variety of high-temperature filaments, such as PET-GF, PET-CF, PA12-CF, HtPA-GF, HtPA-CF, etc.
And the newly upgraded MD-600 Pro also optimizes the printing platform and uses a magnetic platform to facilitate disassembly of the model after printing. At the same time, the optimized motherboard performance is more stable, which can ensure long-term efficient printing of large-scale models.
In addition to being applied to the auto parts industry, MINGDA high-temperature 3D printers are also widely used in high-end manufacturing fields such as aerospace, new energy, and industrial manufacturing, etc. In the future, MINGDA hopes to continue to expand the door of 3D printing applications and provide high-performance 3D printing equipment for more industry users.