MINGDA Showcase Latest high-speed + large-size 3D Printers at Formnext 2023 in Frankfurt

From November 7th to 11th, MINGDA will display MINGDA's latest industrial-grade fast large-size dual-nozzle 3D printers MD-400D, MD-600D, and MD-1000D at the Frankfurt Exhibition in Germany; consumer-grade fast machines Magician S1 and Magician S2.
During the exhibition, MD-600D and MD-1000D attracted a large number of visitors with their impressive large printing sizes of 600x600x600mm, 1000x1000x1000, printing speed up to 300mm/s, 350-degree high-temperature hot end, and dual-nozzle printing. Its versatility to support a variety of engineered materials makes it ideal for applications across multiple industries, including automotive, medical equipment and workholding.
We believe that by participating in Formnext, we will have the opportunity to have in-depth exchanges and cooperation with other industry experts and potential partners. We look forward to sharing our unique technology with visitors from around the world and establishing long-lasting partnerships.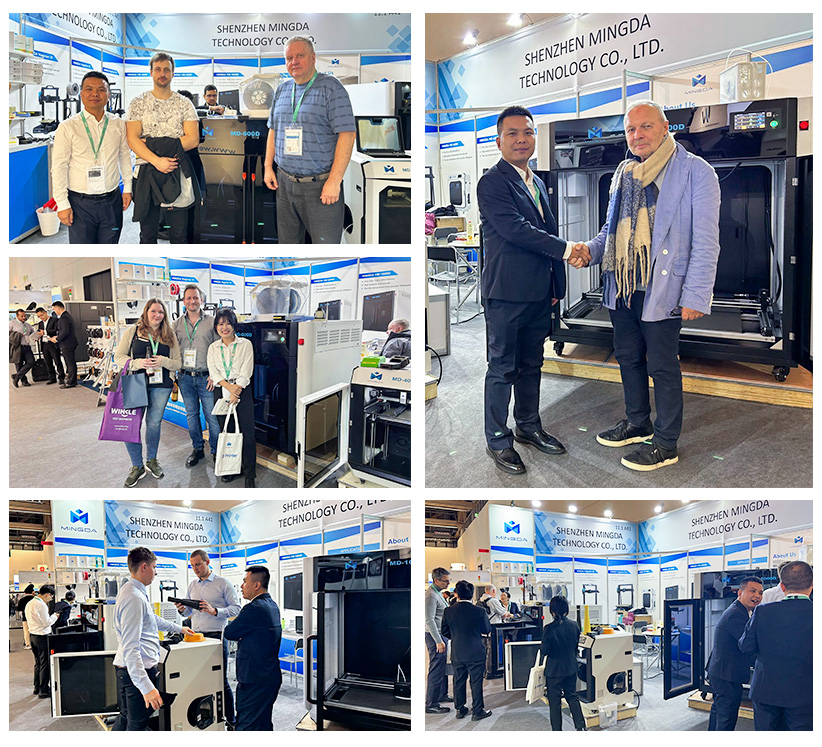 If you plan to attend Formnext 2023, please be sure to visit the Mingda booth, we will provide you with comprehensive product display and consulting services. We very much look forward to meeting you and sharing our latest results with you.
For more information and updates, follow MINGDA on Facebook: MINGDA Facebook