MINGDA's Partner, Atome3D, Showcases the MD-600 Pro at 3D PRINT Congress & Exhibition

On October 11th and 12th, MINGDA's partner in France, Atome3D, showcased the most popular 3D printer MD-600 Pro at the local 3D PRINT Congress & Exhibition.
During the exhibition, the MD-600 Pro, with its impressive 600x600x600mm large print size and a high-temperature hot end capable of reaching 350 degrees, drew a significant crowd. Its versatility in supporting various engineering materials makes it ideal for applications across multiple industries, including automotive, medical equipment, and tooling fixtures.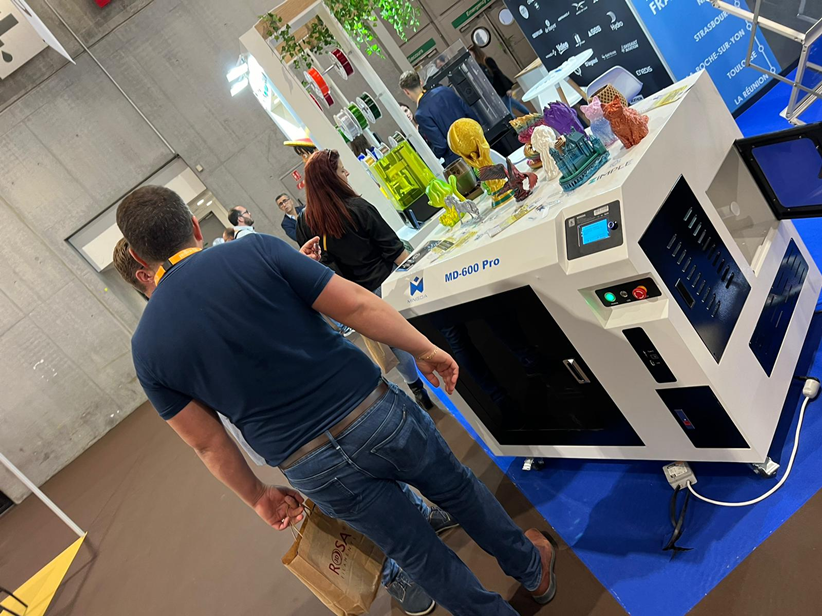 If you missed the chance to witness this extraordinary 3D printer in France, don't worry! From November 7th to 10th, MINGDA will be presenting its latest high-speed 3D printers at Germany's Formnext Exhibition. We look forward to welcoming you and sharing our innovations with you.
Stay tuned for more updates on our journey to Formnext!